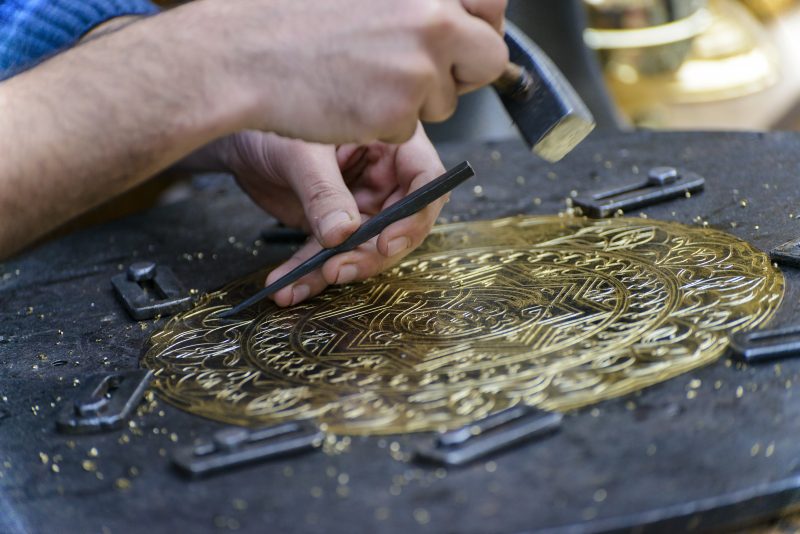 The history of brass goes back to ancient times. Thanks to a long list of its advantages and decorative qualities, it has been one of the most common alloys for centuries. It is no different today! Brass decorations are invariably appreciated by designers and interior owners, giving the arrangements a characteristic elegance and a timeless atmosphere.
Brass accessories
Brass is an alloy of copper and zinc, sometimes enriched with other additives that largely determine its properties. It is valued primarily for a number of functional and decorative qualities. It is characterized by high hardness, durability, resistance to external factors, including the effects of water and sea salt. A great advantage is the processing of brass, namely the ease with which this material is molded and dyed. In addition, the subtle, warm color makes trinkets made of it an invaluable addition to the interior. Another advantage is the specific, picturesque way of aging. Brass products develop a patina over time, which is so attractive that craftsmen often try to achieve this effect artificially.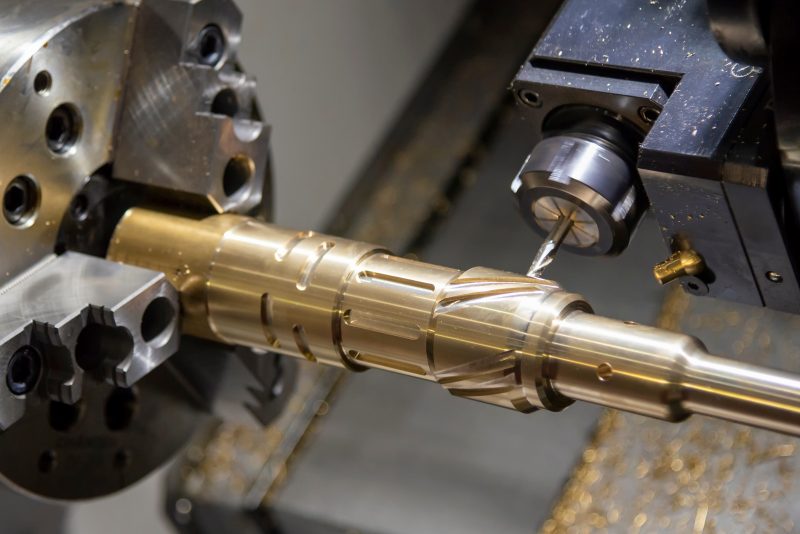 Brass decorations – a timeless accessory
Brass ornaments and accessories are fully resistant to the changing fashion interior design world. What's more, they look great not only in classic, but also modern, minimalist and industrial interiors. The secret here lies in the optimal selection of decorations to suit the character of the room. And so, using an example, patinated furniture fittings will perfectly fit into a classic arrangement. In turn, shiny, polished accessories will prove themselves in a modern room or a spacious hotel foyer.
Brass lamp
Brass lighting is one of the most classic accessories made of this alloy for centuries. First, they were, of course, candlesticks, nowadays bedside lamps, floor and ceiling lamps. This does not mean, however, that the former are completely obsolete. They can still please the eye as decoration of modern living rooms or elegant dining tables.
Brass table
Brass tables and desks are a perfect complement to a modern interior. Especially since they often take intriguing, minimalist forms. One of the most interesting proposals here is undoubtedly the combination of a brass structure with a marble top. A simple, symmetrical composition of gold metal topped with a thick, heavy table top leaves an unforgettable impression. The whole is complemented by a marble element. Discreet, invisible to the unconscious observer, it gives the whole impression of lightness and delicacy.
Brass details
The combination of exclusive material with modern technologies means that currently produced brass accessories use the potential of this alloy to the maximum. In addition, the composition of hand-made elements makes the whole thing solid and unique. In a word, such details will make any interior unique and luxurious.
Do you have questions looking for an unusual installation, write [email protected] or call +48 61 666 01 23